Living in St. Petersburg
Housing / Проживание
While you're in Petersburg, you'll be staying with a Russian host family in the central part of the city. Your family will provide you with your own room (with linens) and two meals a day, breakfast and dinner. They'll also give you a chance to practice the Russian you'll be learning in the classroom and to see how ordinary Russians live.
The host families are carefully selected and screened. Most of them have experience in dealing with the peculiarities of foreign students. In addition, as we get closer to our departure, you'll tell us about your own (simple) preferences—i.e., whether you're a vegetarian, are allergic to pets and children, etc. A week or so before you arrive, we'll give you some basic information about the family you'll be staying with (i.e., their names, ages, professions, and telephone numbers). It's often a good idea to bring them a small gift (подарок), especially something from your university or hometown.
In years past, our students have lived in the center of the city.  The university itself is on the southeastern tip of Vasilievsky Island, and many of our students were able to walk to class each morning, while all the rest were a short bus or tram ride away from the state university's Filfak (филологический факультет or филфак) complex, where you'll be taking your classes. The university is just across the Neva River from the Winter Palace and the Bronze Horseman.
What to bring with you? / Что взять с собой?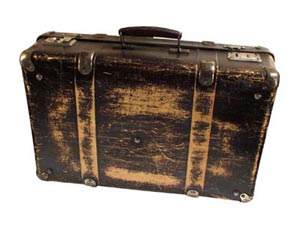 We can't give you a complete list of things because many of them are a matter of personal preference.  We'll talk more about this at two orientation sessions – one on the first day of class and the other by the end of the second week.  However, since some of you will pack for Russia before the first day of class, here's what you should consider while you're still at home:
A light rain jacket with a hood (e.g., windbreaker, which you can fold and carry with you in your backpack or bag);
A light/small umbrella in addition to the windbreaker (for added comfort if, or rather when, it rains);
Comfortable walking shoes (more than one pair!!!) since you'll walk for many miles each day;
A pair of slippers for wearing in the apartment where you'll be staying;
A small "American" gift for your host family (e.g.,a t-shirt, calendar, baseball cap, etc.);
A few nice/casual outfits for going out.  NB: Russians – especially Russian women – are very fashion minded and tend to dress up (rather than down).  Some of our female students in the past years complained that they didn't feel comfortable in certain situations in Russia because they didn't have their more stylish clothes with them;
Shorts and sandals in case the weather gets hot (it usually does);
A sweatshirt and a warmer jacket in case it gets cold (it usually does, too);
A few changes of clothes since you won't be able to do your laundry more often than once per week or so;
A swimsuit – you may have a chance to use it;
For ladies only – one longer skirt (below knees) and a kerchief for touring churches, monasteries, and convents; in Russian Orthodox practice, women aren't supposed to wear pants and be bareheaded in church;
A bath towel – your host family will provide you with towels, but most Russian bath towels tend to be skimpy.  If towel comfort matters to you, bring your own; if not, you'll have to do with what you'll have;
Everything else you usually take with you when you travel (medications, sunglasses, camera, etc.);
Your laptop – nearly all of the students in the past brought it with them and enjoyed the convenience of having it whenever they needed. 
Communications / Связь
Telephone (телефон)
The international country code for Russia is 7; the city code for Petersburg is 812.
If you want to call home while you're in Russia, it's a good idea to buy a discount calling card and our staff will assist you with that.  These cards allow you to call America or Western Europe at a fraction of the standard rate, and they also make your host families sleep more peacefully (since they know they won't get a big long–distance bill in the mail after your departure).
Your parents and friends can call you in Russia as well. Because it's just as expensive to call into Russia as out of it, we'd recommend that they buy a calling card if they're planning to call often or talk for more than a few minutes. Many of these cards can be purchased on the Internet.
Cell Phone (мобильный телефон)
PLEASE READ THESE INSTRUCTIONS CAREFULLY:
For safety and convenience, we'd like you to have a cell phone with a Russian cell phone number. With a cell phone, your parents can reach you whenever they need to. More importantly, you can easily communicate with program staff and coordinate your movements with fellow students. Therefore, you'll either need to buy one in Russia or bring an unblocked cell phone with you; you don't want to use your American cell phone in the roaming mode – it would be expensive and inconvenient for you to make phone calls within Russia; also, it would be expensive and inconvenient for us, who will be in Russia, to call you because we'd have to call the US.  Rather, you'll need to turn your physical American cell phone into a Russian cell phone with a local Russian phone number. 
To do so you'll need to take out the American SIM card from your American cell phone and replace it with a Russian SIM card.  This way, you'll have a local Russian phone number and we'll be able to call each other whenever we need to.  You'll be able to call the US from your Russian cell phone using a Russian international calling card.  Both a SIM card and an international calling card are inexpensive and we'll help you buy them once you're in Russia.  American cell phones are at least tri-band now, so all of them will work in Russia. 
However, if you have a Verizon cell phone, you won't be able to take out their SIM card without a serious intervention (this is how Verizon protects its business).  As of late, AT&T has also become protectionistic and refused to unblock its cell phones.  In this case, you'll need to buy or borrow another unblocked cell phone.  Simple and/or used cell phones are fairly inexpensive in Russia and you could buy one there for about $50.
If your provider allows you to unblock your cell phone, then you could easily replace your current SIM card with a Russian one –  but you'll first need to UNBLOCK your cell phone.  For this, you'll need to contact your service provider and tell them that you want to use your cell phone – just the hardware, not their roaming service, not your American phone number with a calling card, or any other ingenious option they would offer – in Russia WITH THE RUSSIAN SIM CARD and request their instructions as to how to unblock your cell phone for an alien SIM card.  Most likely they will send you an e-mail with the password and instructions.  Sometimes, their instructions don't work right away – but be patient and persistent and your service provider will eventually give up and guide you through them.
E–mail (электронная почта)
You'll have no trouble keeping in touch by e–mail while you're in Russia. Internet cafés are everywhere in Petersburg, including the филфак complex at the university, where you'll be having your classes. Generally, Internet access in such cafés costs thirty to forty rubles (a little over a dollar) for thirty minutes or an hour, though rates can vary wildly from place to place. More and more places have either free or inexpensive wi-fi or, alternatively, for about $100 a month or so, you can purchase a mobil Internet antenna, Yota, which would work with your labtop almost anywhere in the city.
Snail Mail (почта)
Postal service between Russia and America is generally quite slow. If you want your postcards to reach home before you get back yourself, it's best to send them soon after you arrive. If you need to get something home faster, FedEx, UPS, DHL, and other courier services have offices in Petersburg. If someone needs to get something to you fast, these couriers can deliver it to your host family.
Money / Деньги
In past years, our students have spent out of pocket anywhere from $300 to $1,000 during their five weeks in Petersburg.
What you end up spending depends in large part on the kind of lifestyle you want to lead when you're not with our group. Most of your daily needs are already covered by your tuition and fees. Your host families provide you with two meals a day (breakfast and dinner – завтрак и ужин), and we usually take lunch (обед) together in the university's rather inexpensive cafeteria (столовая). We'll give you a public transportation pass, which is good for free travel on the city's subways, buses, and trams. (Please note that the so–called маршрутки—private vans and buses that follow the same routes as public transportation—don't honor these passes.)
Маршрутки:
During most of the excursions we go on, you won't have to pay for anything, either (except for souvenirs and snacks). Everything else you want to indulge in during the trip—theater tickets, discos, sushi bars, матрёшки—is up to you.
Many retailers in Petersburg now take credit cards (кредитные карточки). Visa and Mastercard are much more commonly accepted than American Express. (Don't bother to bring your Discover card.) However, most credit card companies charge you extra for transactions in foreign currency (about 3%), but you might want to call them before you leave for Russia to make sure. You also need to let them know that you'll be using your card in Russia so they don't block access for your own security. You should keep in a separate place your credit card numbers and customer service numbers in case of loss or theft.
Here are the customer service numbers for the major credit card companies. Collect calls can be placed through the local Petersburg AT&T direct access number, 325–5042.
American Express: 1–800–528–4800; international collect call 1–336–393–1111.
Visa: 1–800–847–2911; international collect call 1–410–581–9994.
Mastercard: 1–636–722–7111.
ATM machines (банкоматы) are all over the city. If your card is part of the Cirrus, Maestro, Visa, or Mastercard networks (their logos will be on the back of your card), then you can withdraw cash (in rubles or in dollars) from checking and savings accounts. This is the cheapest and most convenient way to get money in Russia. Be sure to check with your bank before you leave to find out what they charge for foreign withdrawals and to alert them that you'll be using your card abroad.
Travelers Cheques (дорожные чеки) Please DO NOT BRING TRAVELERS CHECKS WITH YOU since they are difficult to deal with and more costly to cash.  A standard ATM bank card, a credit card (Visa or MC), and one or two hundred dollars in cash will do.
Health and Safety /Здоровье и безопасность
Safety (безопасность)
Petersburg is not the safest place in the world. In the past years, some of our students fell victim to pickpockets. To complicate matters, the Russian police are not always so helpful in protecting the public, and they've even been known to shake foreigners down for money. And it might also seem to you that the motorists are out to run over you and other pedestrians (пешеходы) and crash into each other.
That being said, Petersburg is not the most dangerous place in the world either. If you act smart and exercise a certain amount of caution, you'll have a fun, productive, and trouble–free stay in Russia.
We've found in the past that the best way for you to keep safe is to stick together with one or two classmates whenever you can. In any case, you'll be spending a lot of time in the classroom and on required excursions with the whole group. You will be carrying cell phones if you need to contact us in a hurry. It's always a good idea in general to keep us informed of your whereabouts and plans.
The day after you arrive in Petersburg, we'll have our third orientation meeting to talk more about safety issues and other matters. In the meantime, you can go to the US Consulate's website (see below) for more information on the seamy side of life in Petersburg. We'll help you register at the consulate when you arrive, which will make it possible for the consulate to get information to you or locate you in case of an emergency.
Important Contact Information
Here is some important contact information for you and your parents. After you arrive in Petersburg, we'll be giving a longer list that will include the local phone numbers and addresses of all staff members and students. In the meantime, your parents should feel free to e–mail their questions to the program coordinator, Tom Campbell.
St. Petersburg State University, The Institute of the Russian Language and Culture (our hosts)
11/2 naberezhnaya Leitenanta Shmidta, room 307
Tel: (7–812) 323–2647, (7–812) 327–7955
E–mail: info@russian4foreigners.spb.ru
Consulate General of the United States of America
15 Furshtatskaya ulitsa (metro station Chernyshevskaya)
Tel: (7–812) 331–2600 (US citizens services and after–hours emergency calls)
Consulate General of the United States, St. Petersburg–Russia
Anna Chernykh (Program Coordinator)
7-960-261-0884 (cell)
275-6959 (home)
Health ( здоровье)
To stay healthy in Petersburg you'll need NOT to do one thing for sure—drink the water. The city water supply is infected with giardia and a number of other viruses, bacteria, and parasites. To stay giardia–free, drink bottled or boiled water. (Petersburgers, especially of the older generation, drink a lot of hot tea (чай) in all seasons.)
Hepatitis A and B are dangers as well. If you go into the forests, you'll also want to watch out for ticks, because they can infect you with Lyme disease or meningitis. For more specific information and recommendations, you should go to the Centers for Disease Control web page on travel in Eastern Europe and the former Soviet Union (www.cdc.gov/travel/easteurp.htm ).
If you are taking medication, whether prescription or over–the–counter (e.g. allergy medicine such as Claritin), it's a good idea to bring a month's supply with you. Russian pharmacies, however, have most of the basics, as well as great homeopathic and herbal remedies you'll rarely see in American pharmacies.
If you do get ill while you're in Petersburg, there are a number of excellent Western medical clinics in the city. (Go to the US Consulate's website for a complete listing.) While many of these accept standard American insurance plans, you should count on having to pay for services out of pocket when you're seen and having to file a claim for reimbursement later. It's also a very good idea to check whether you're covered for overseas hospitalization and medical evacuation.
Copyright © 2015 Yale University. All rights reserved.